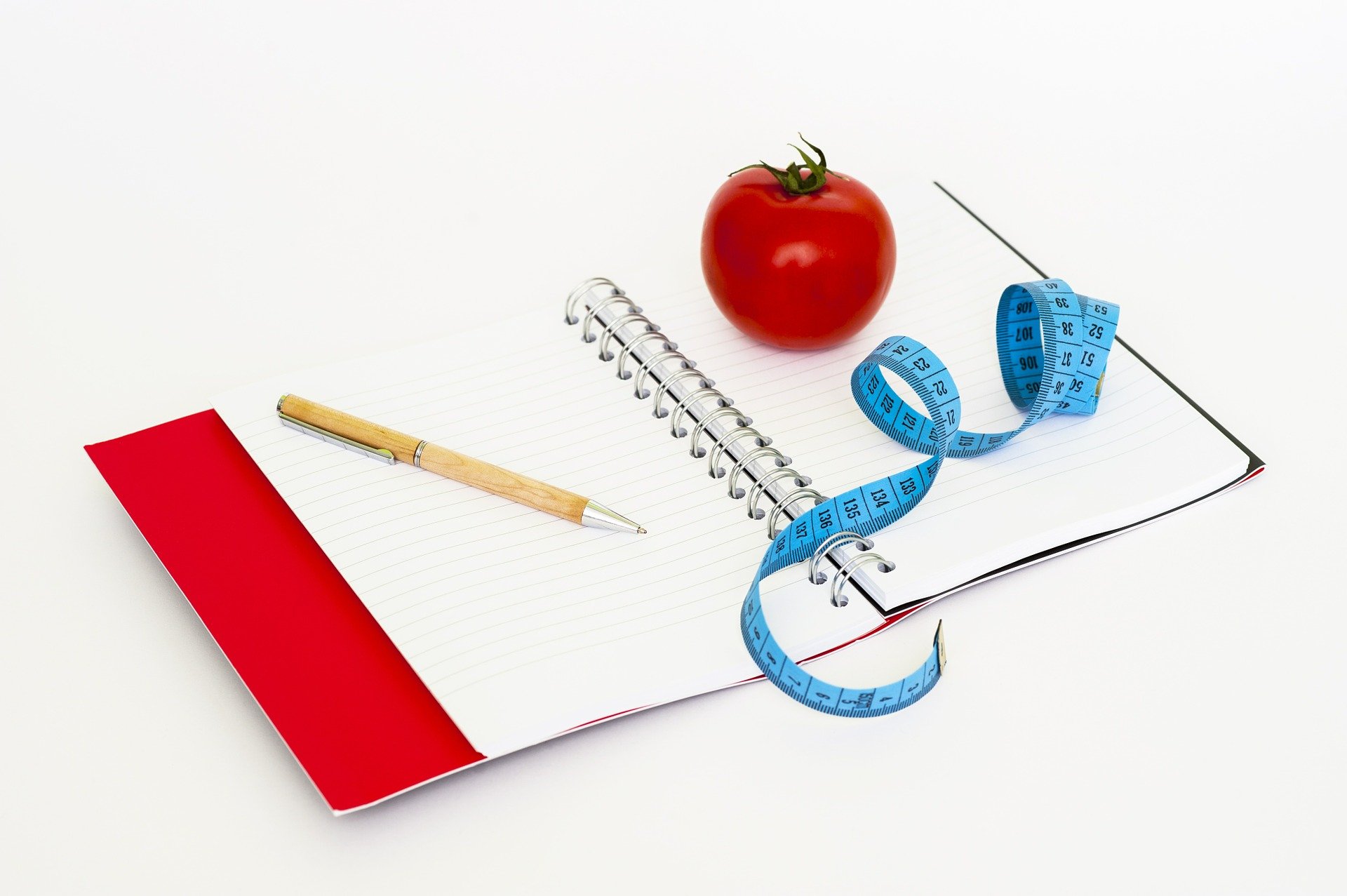 Does this Work?
'Does The My Weigh Less Course Work?'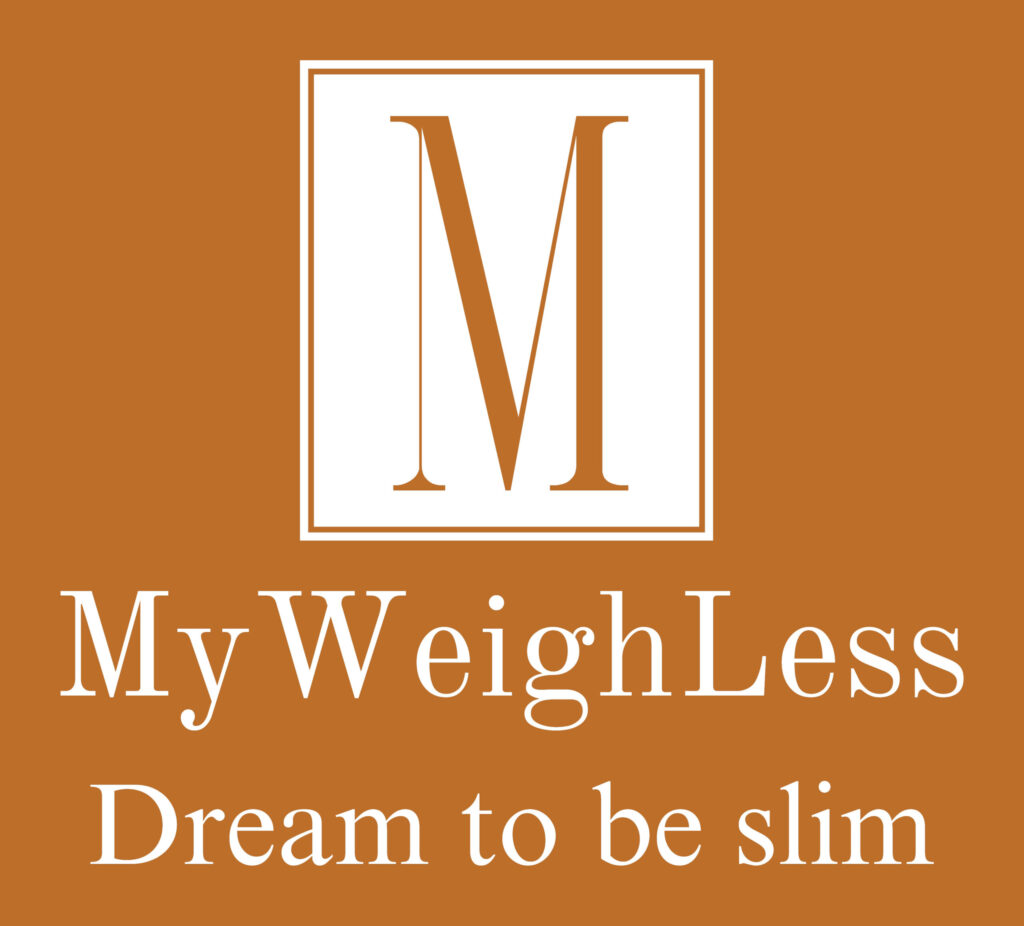 Course Details
Buy Now
Does this Work?
Does the My Weigh Less Course Work?
'Dream to achieve'
So, maybe you're thinking: Does the My Weigh Less Course work and is it worth the investment?
Katie pictured below was featured in the UK press after losing over 100 pounds following her GMB treatment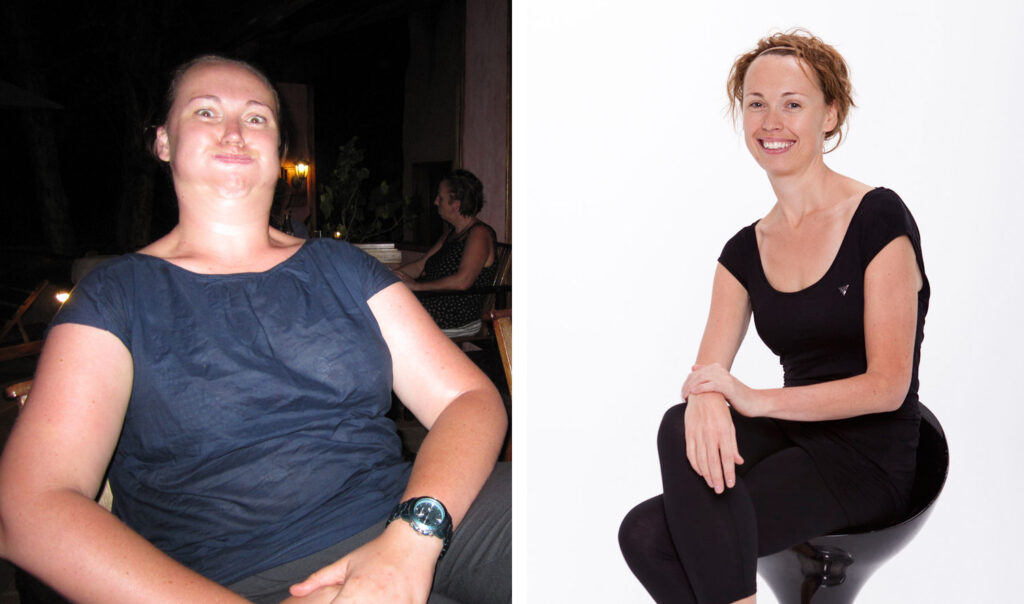 Does The My Weigh Less Course Work – Absolutely! Why?
The treatment is successful, because unlike other weight-loss methods, ours is a completely psychological approach, designed to create permanent changes in your relationship with food. It is widely accepted that obesity is mainly a psychological issue, so we need to address it correctly. Therefore physical interventions, such as stomach-shrinking surgery, food deprivation, or exercise, alone will rarely provide a long-term solution. At the bottom of this page is a link to a short video that explains the treatment.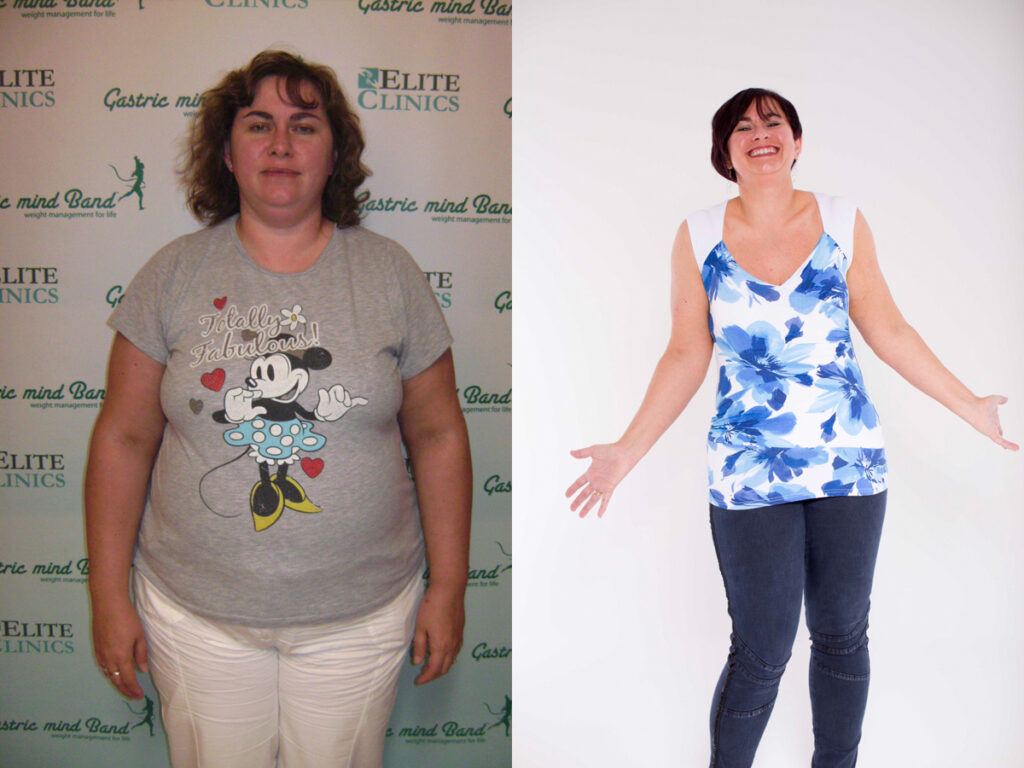 The treatment is successful, because we have pioneered a unique approach, which merges several different, scientifically-proven therapies. So, we use Cognitive Behaviour Therapy, Clinical Hypnosis, Neuro-Linguistic Programming, and our very own Pause Button Therapy. We can re-programme your whole relationship with food, and help you make permanent changes. No more eating when your bored, sad, lonely, depressed, tired or to please someone else.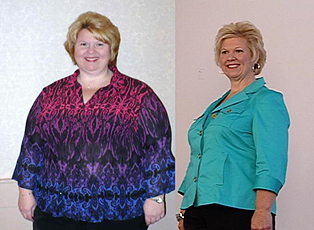 My Weigh Less delivers an Optimised Weight Loss Experience
The treatment is successful, because we use our very own, specifically-created, weight-loss hypnotherapy scripts. The short, clinical hypnosis sessions, target the subconscious mind, which allows you to make significant, permanent changes in your eating habits, and behaviour around food. The changes happen swiftly, and almost effortlessly as a result. In contrast, if a person relies solely on making a conscious effort to change habits and behaviours, it can be particularly hard, and time-consuming.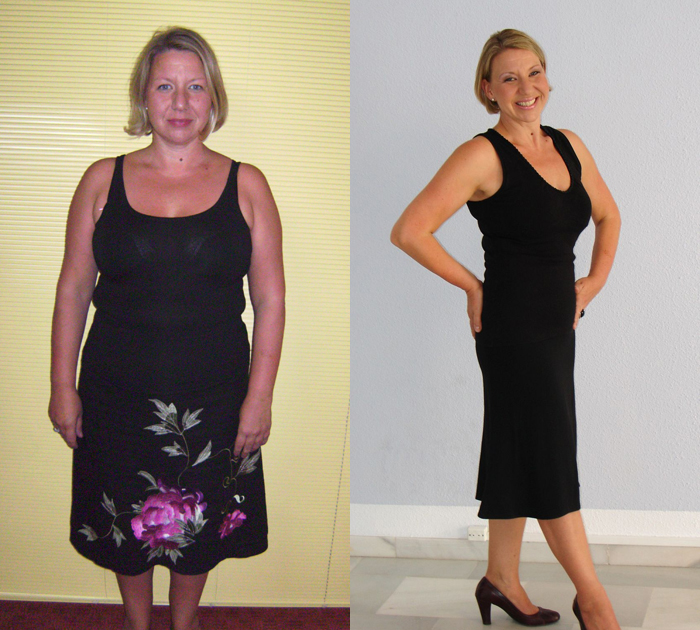 So, Does The My Weigh Less Course Work?
With a little input from yourself, yes it does! So, allow us to help you achieve your weight loss goals. The twelve sessions have been constructed to educate, inspire, and guide you on your journey to permanent weight loss. The course consists of considerably more than just the twelve sessions, it is your Permanent Weight Loss Master Class. You can read full details of the course contents on the 'My Weigh Less Course' page.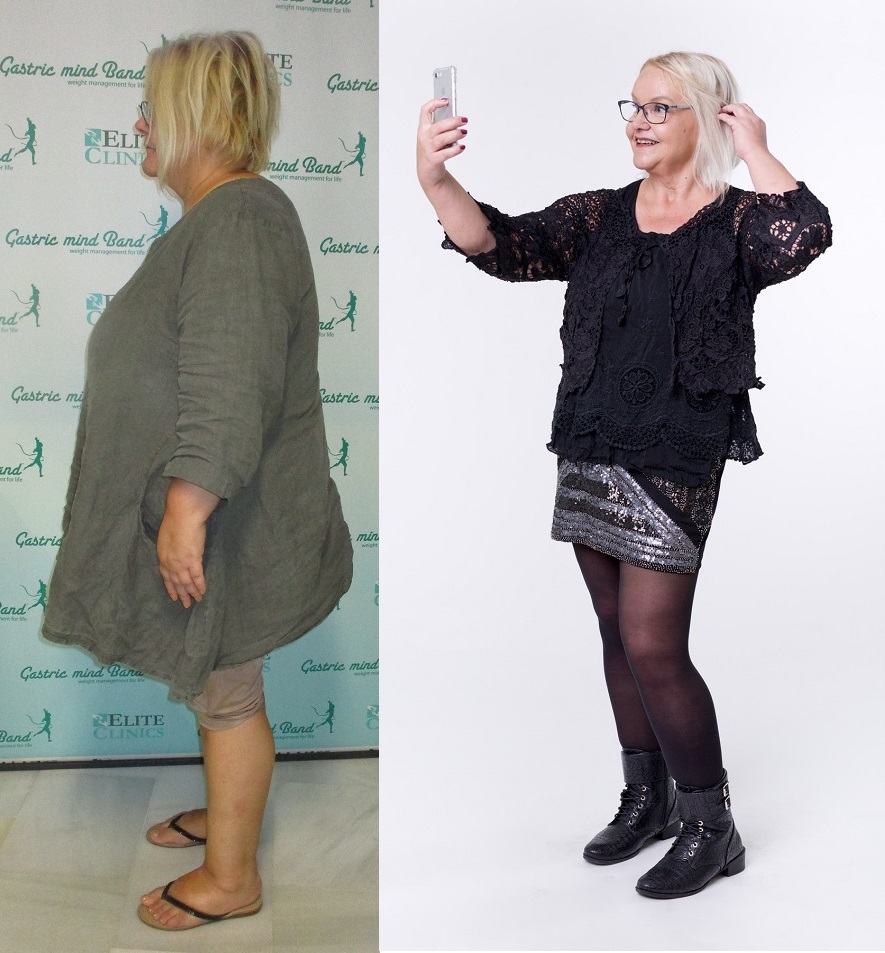 During one of the sessions, you will hear an interview with an NHS Consultant Surgeon. She completed the treatment after doing considerable research about weight-loss options. And in another of the sessions, you will hear a short interview with a US Lawyer, who has recently completed the course online.
Marie Claire magazine featured Martin and Marion's Weight Loss Treatment.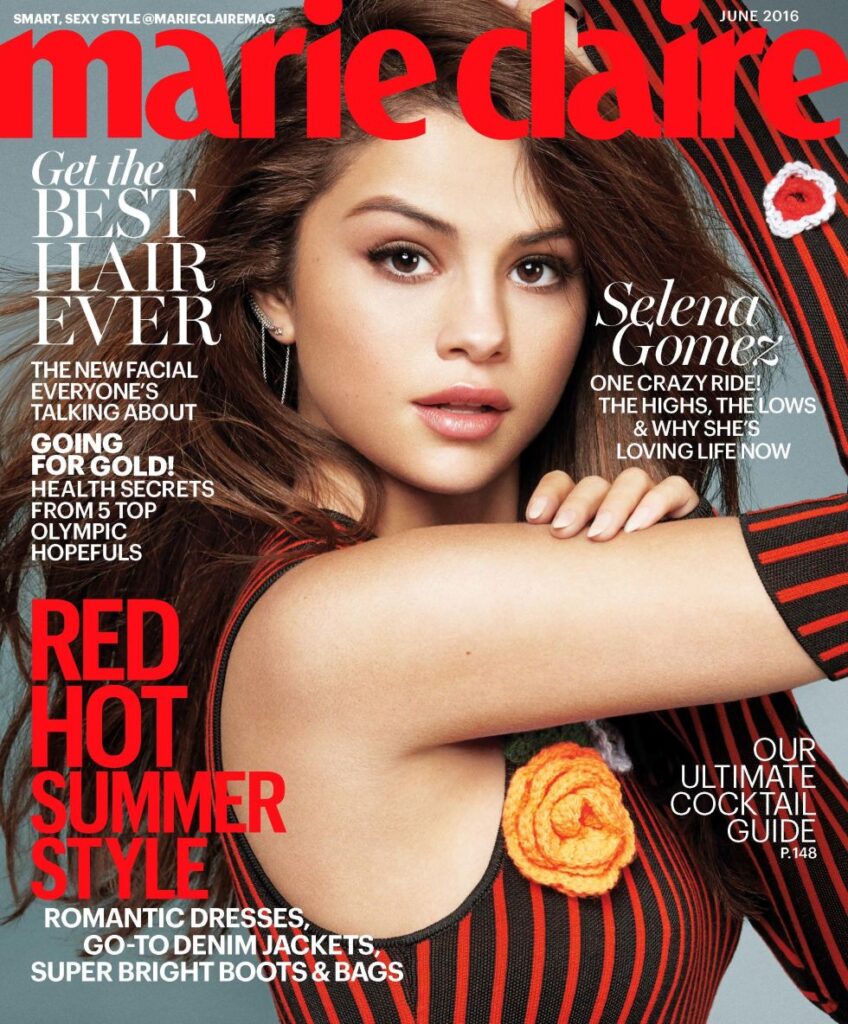 Does The My Weigh Less Course Work
Over the past ten years, more than a thousand people have experienced Martin and Marion's weight loss therapy. There's also a selection of verified 'before and after' photos, and clients' weight-loss stories on the 'Success Stories' page'. The My Weigh Less sessions are designed to mirror the clinic-based treatment. So, in answer to the question: "Does The My Weigh Less Course work?" We believe it does.
Lauren lost 84 pounds following her GMB treatment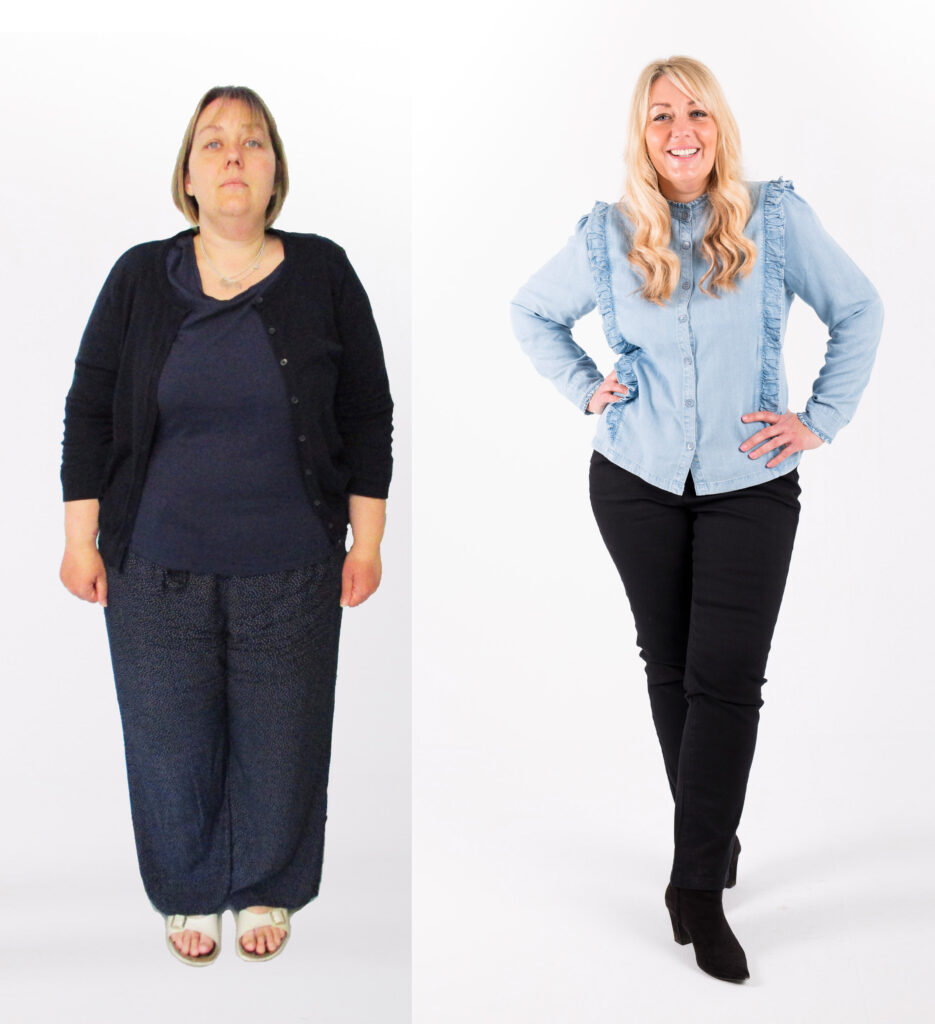 Praise for the Shirrans
Martin and Marion's work and books have received praise from around the world. "I was so interested to hear of the groundbreaking work of Martin and Marion around weight loss" Dr. Graham Sceats, Consultant Cardiologist, Sydney. "I recommend its use", said Professor Windy Dryden, Goldsmiths University, London. "This approach makes sense to everyone" S.N. Georgiou Professor of Educational Psychology, University of Cyprus. "The Shirrans have created a powerful technique for making positive change" Dr. Leila Edwards, Transformation Institute, Dubai.
Full Medical Endorsement Page
You can read the full endorsements and views of members of the medical profession and other professionals on the dedicated Medical Endorsement page of the site.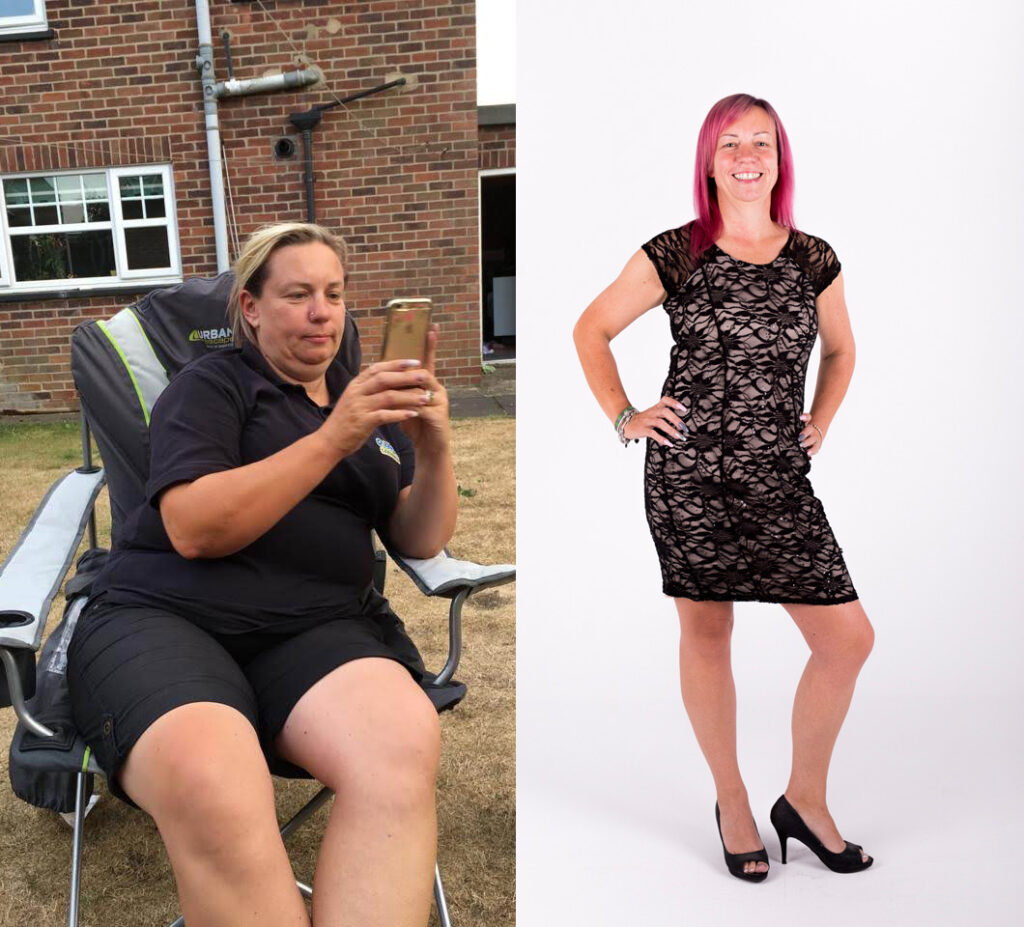 Sharon lost over 70 pounds
Martin and Marion have spent the last twelve months testing and amending the course, including live trials with several overweight participants. Leading up to the official launch date, the My Weigh Less course has been gradually refined into its current format. As a result, it delivers a level of success, which is close to that achieved at the clinic. And yet, it is a fraction of the cost. Sharon photo above was invited on the This Morning TV Show to talk about her 70 pound weight loss following her treatment with Martin and Marion.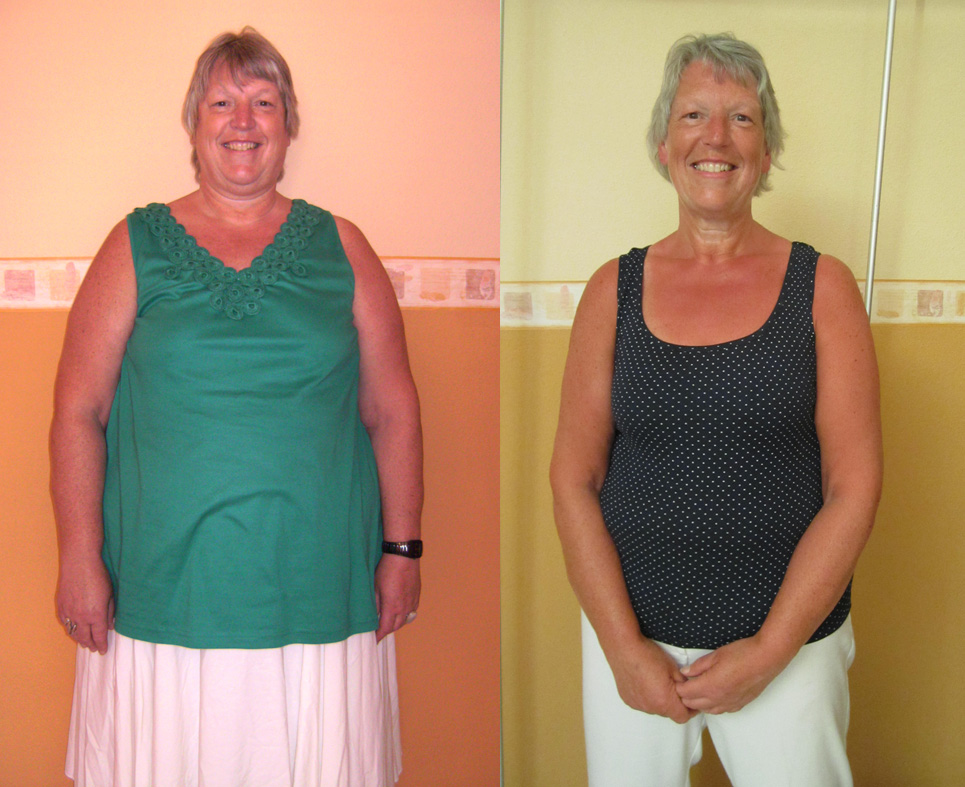 Kaye Lindley lost over 100 pounds, and reversed her Type 2 Diabetes.
Marion and Martin. They have accumulated thousands of hours of one-to-one therapy time, working with people, maybe like yourself, who wished to lose weight. During the twelve hours, they share with you all their unique weight-loss approaches, tips, techniques, and a few little secrets as well. You can repeat any, or all, of the sessions, as often as you like.
Sisters, Sharon and Jackie, lost a combined 145 pounds, following their treatment. They appeared with Eamonn Holmes on This Morning TV Show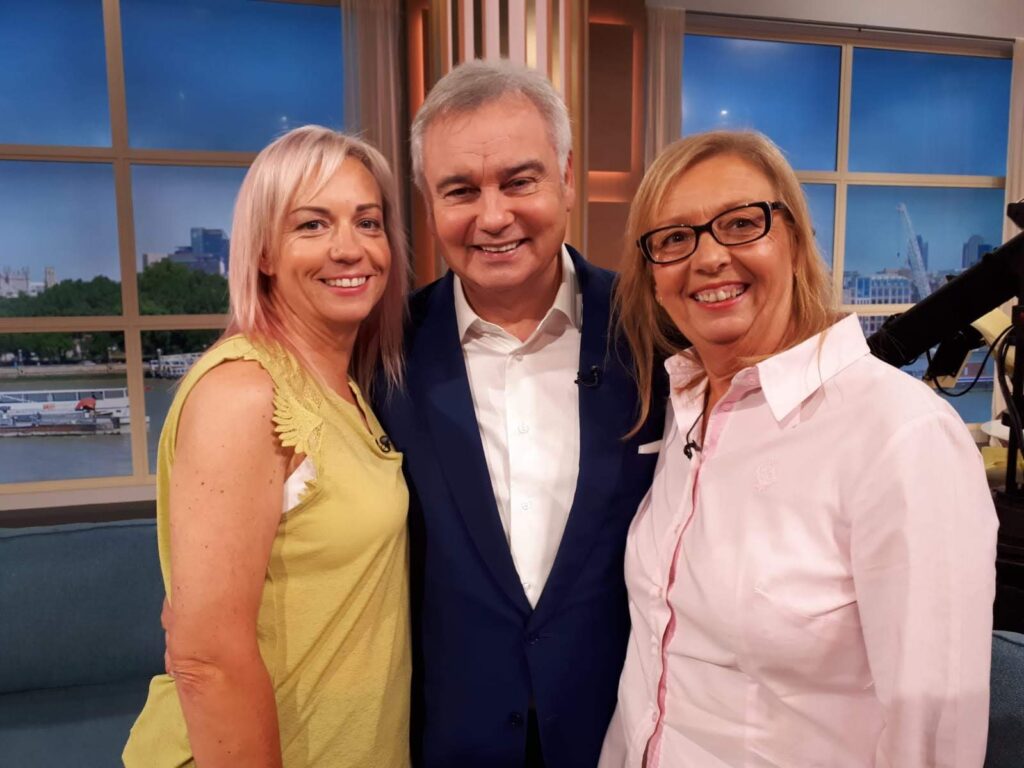 Does the My Weigh Less Course work?
You can read some of the independent, media reviews in the 'Press Section' of the GMB website. Publications, such as The Times, Telegraph, Daily Mail, Express, Vogue, Marie-Claire, Hello, and Good Housekeeping, have featured their success stories. Martin and Marion Shirran have been interviewed on the This Morning TV show. They also travelled to New York to take part in a TV special regarding their work in the weight loss arena. Some have also appeared on TV shows in Australia and Japan.

Does it work?
The Shirrans' weight-loss therapy is phenomenally successful, if you are committed to making certain small adjustments in your eating habits, maybe even temporarily. There are no additional costs involved, because it isn't product-driven: you just eat normal food throughout! Ruby's success story appeared in the National Press. She has shed 40 pounds so far, and is still losing weight.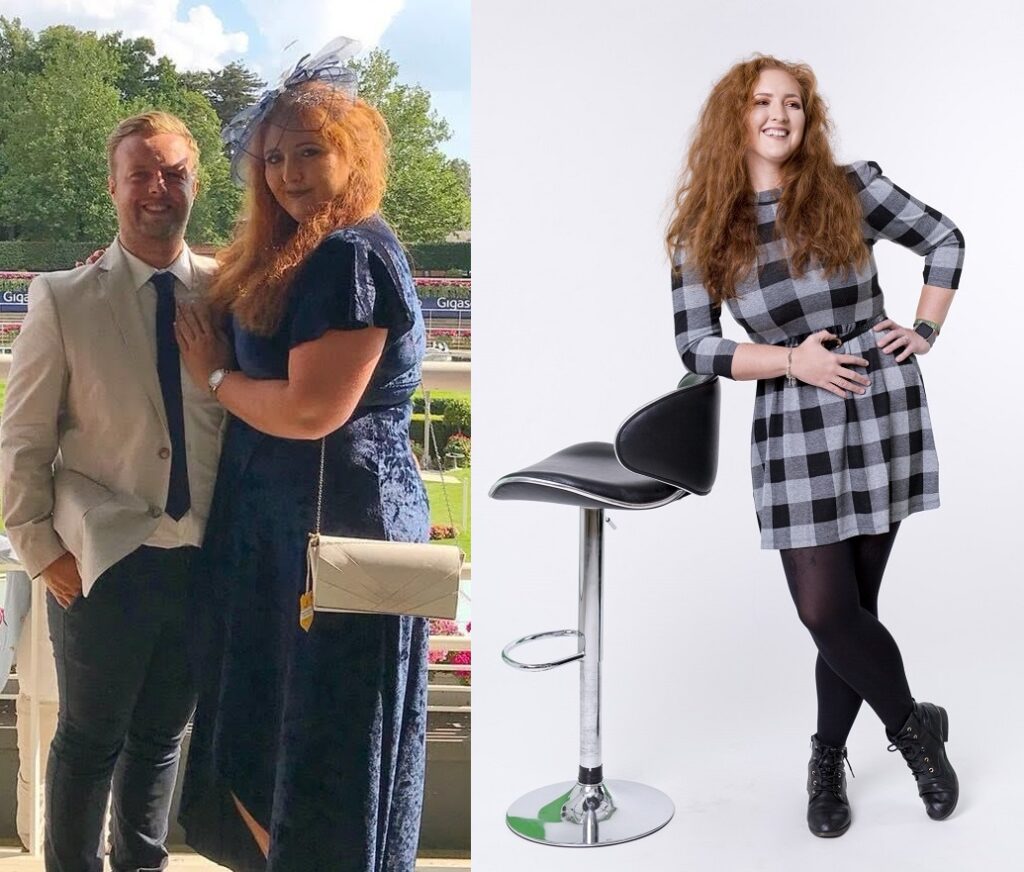 But what do they know about weight loss? Why listen to them? What will be different?
Marion and Martin were the co-authors of the two books on the subject, published globally by Hay House, the largest 'Mind Body' publisher in the world. Professor Windy Dryden of Goldsmiths University, London, reviewed their second book, Pause Button Therapy, and Professor Philip Zimbardo, of Stanford University in the USA wrote the foreword. Martin, pictured below, was the first clinical trial candidate for their GMB weight-loss treatment. He lost over 80 pounds.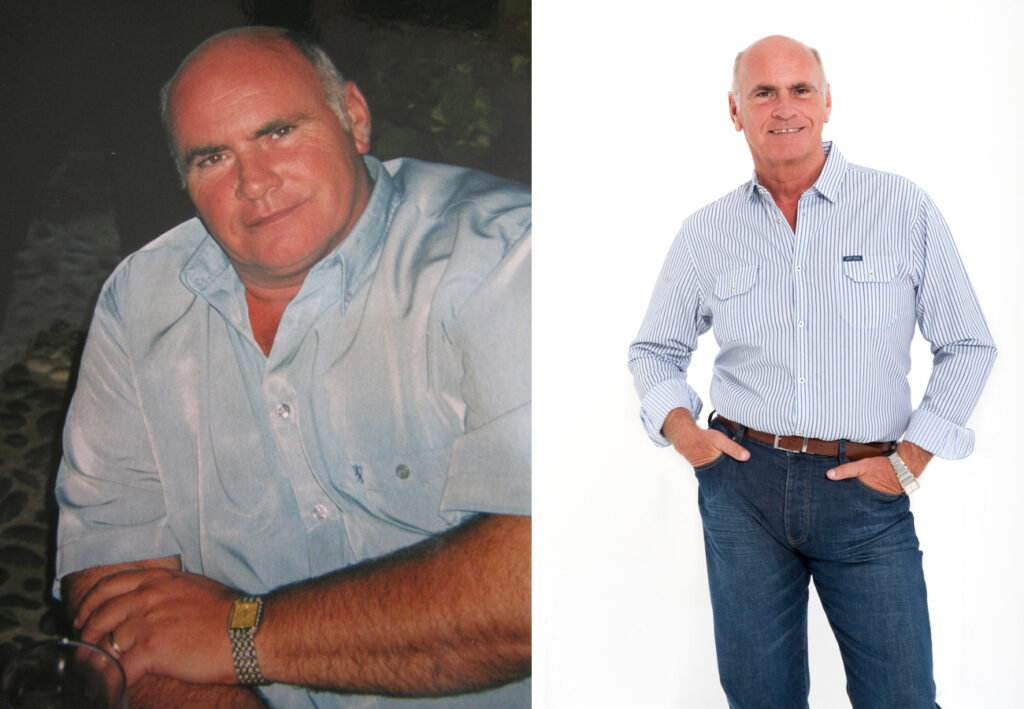 Does The My Weigh Less Course Work
Marion and Martin presented details of their work around psychological, permanent weight-loss approaches at two different university conferences. To substantiate the efficacy of the Gastric Mind Band Therapy, you can read the Clinical Evidence section. Dr. Sarah Clarke wrote the evidenced-based paper. Then, together with Martin and Marion, she took part in the Time Perspective Psychology Conference at Warsaw University in 2014.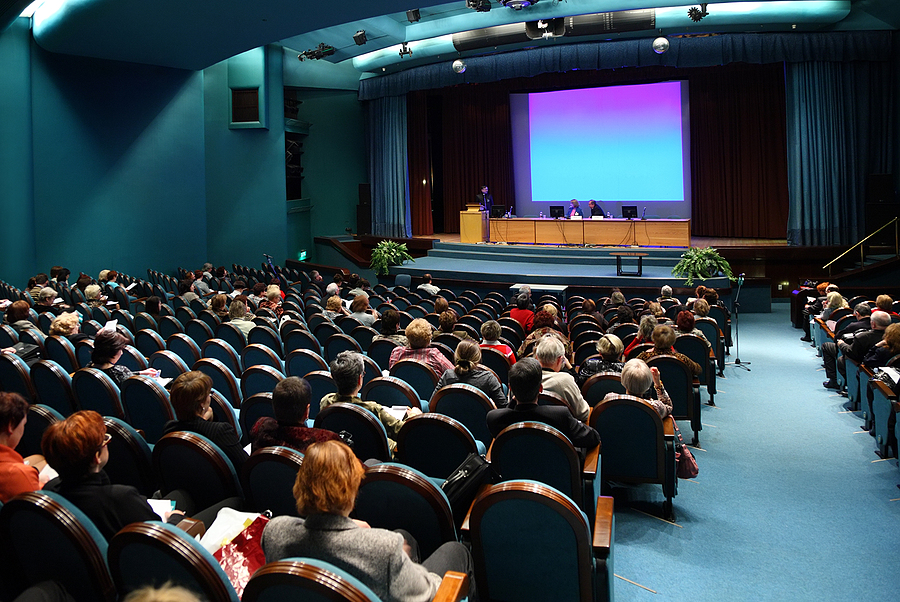 Is the My Weigh Less Course worth the investment?
The My Weigh Less course is based on the successful Elite Clinics GMB treatment which would have cost up to £2,995 plus flights and accommodation. In comparison the MWL course contains all of the components of the GMB treatment at a total cost of just £399.00. You can also purchase the course on an individual session bases at just £39.00 each. We believe that it is a sound investment for anyone serious about wanting to take control of their weight.
---

---
Registered Stakeholder in NICE – National Institute for Health and Care Excellence.
Marion Shirran, as a director of Oxford Therapeutics Limited, is proud to be a registered Stakeholder in NICE – National Institute for Health and Care Excellence.
---
Member of The All Party Parliamentary Group on Obesity
Marion is pleased to be involved with the All Party Parliamentary Group on Obesity.
---
Permanent Weight Loss, the Silver Bullet
Like many others, Marion and Martin are convinced that helping someone to lose weight is relatively simple and easy. But helping someone to lose weight, and keep it off permanently, is the 'Silver Bullet', and it's what they do. Together we can achieve your dream…
---
My Weigh Less/myweighless.com and all associated intellectual property rights, are the property of Oxford Therapeutics Limited, a company registered in London of whom Marion and Martin Shirran are joint directors.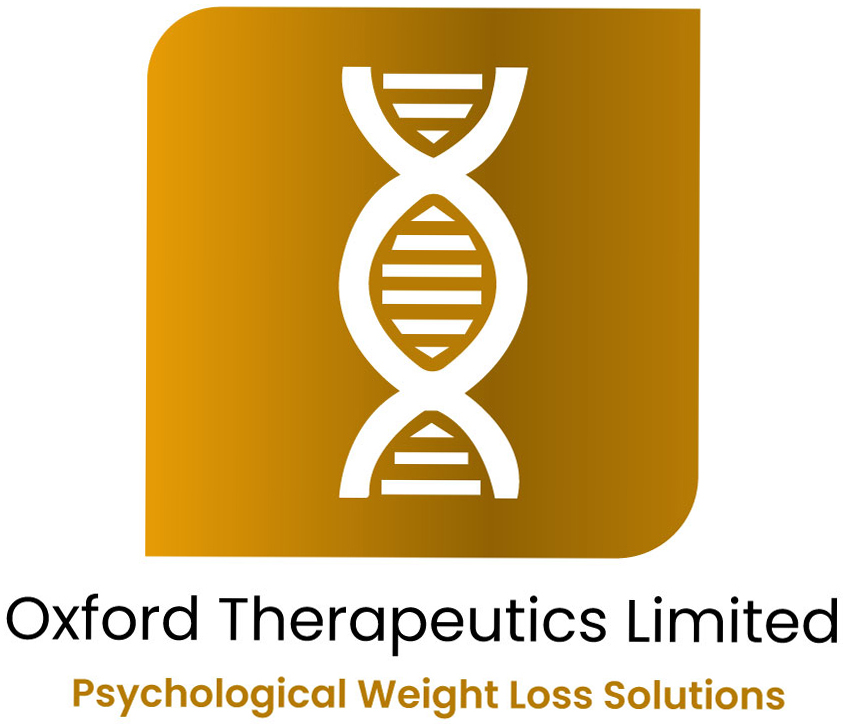 ---
View Short Animated Want and Need Video below
Click on the link below to listen, with no obligation, to Martin and Marion's short audio introduction of the course.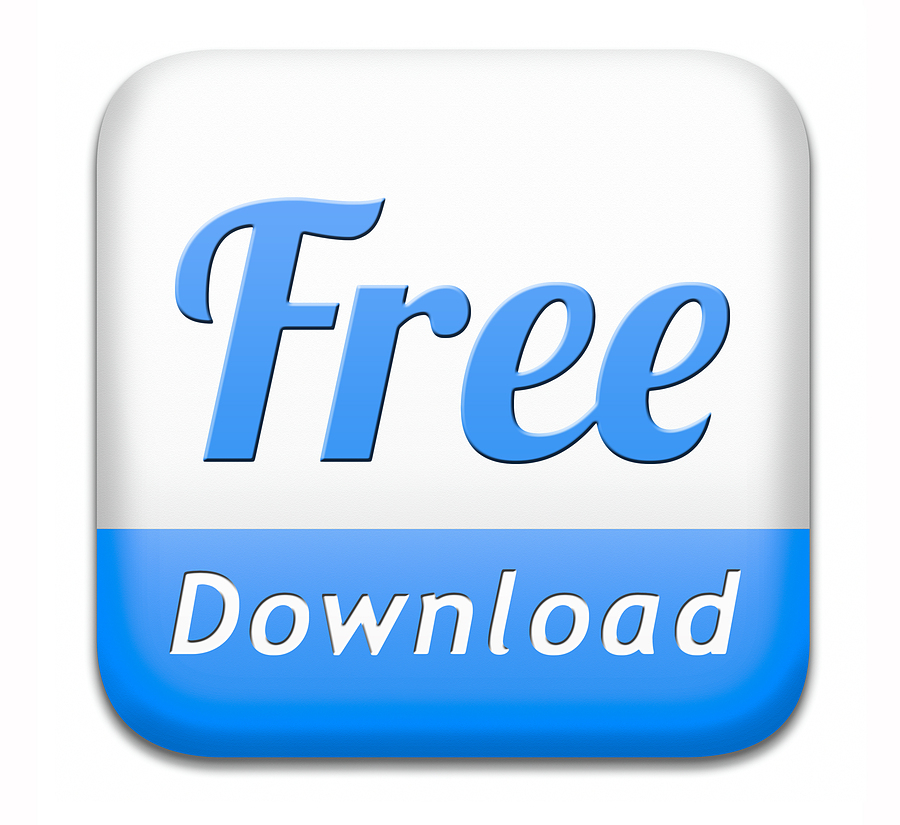 ---
You can download the first session or the complete course, and start your weight loss journey today, from just £39.00.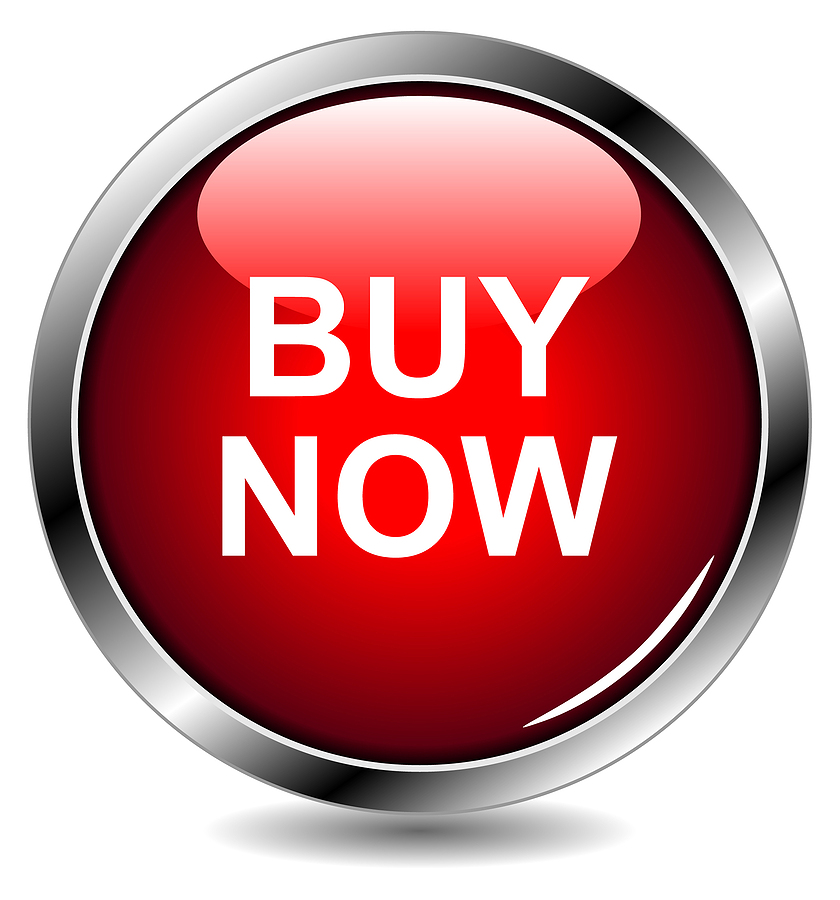 Success Stories
Although the weight loss results and success stories shown on the site are typical, individual results will vary, and are not guaranteed. Weight loss success depends on each individual's level of motivation, commitment, food intake and metabolism.